SACROSCUM from Germany will release their Demo through UP!
D-Beat Black/Crust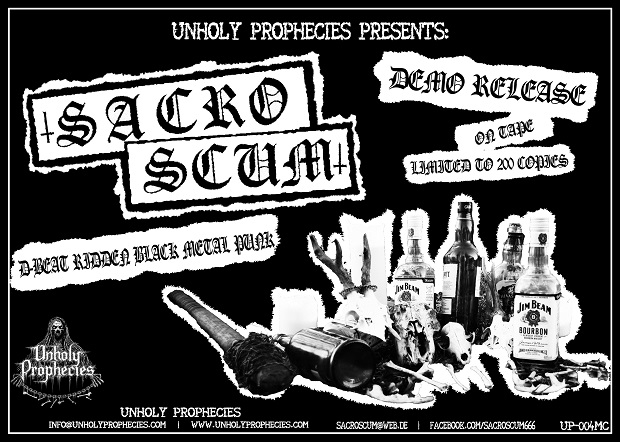 We are absolutely thrilled about this next tape release!! The mighty force SACROSCUM from the hellish South of Germany will release their first Demo through Unholy Prophecies!!
This rancid and addictive D-Beat Black/Metal/Punk will surely apply to all those maniacs out there that like bands like DARKTHRONE, AURA NOIR, IMPALED NAZARENE and the likes.
The Demo will contain 8 songs and will be limited to 200 copies. The exact release date and other details will follow very soon. In the meantime, go to the fridge, take a cold beer bottle and check some songs of the Demo that the band posted online some time ago.