PUTRIFIED reveals the cover art and some details of their new EP
Death/Black Metal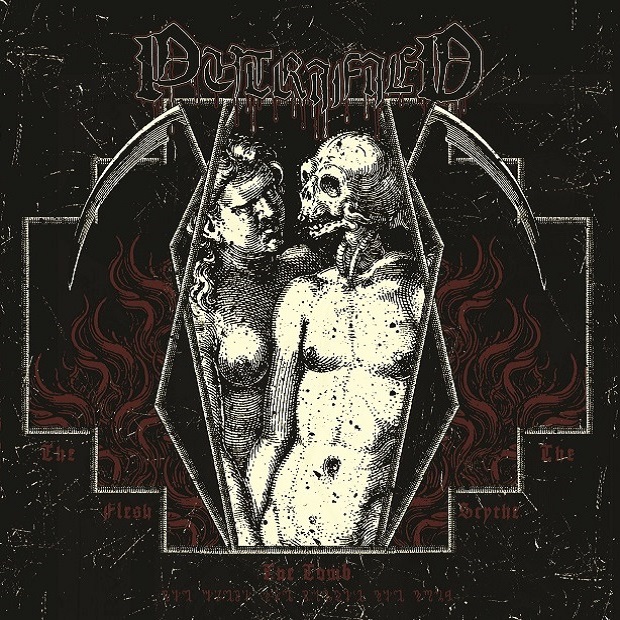 Now it's time to reveal some news regarding the new PUTRIFIED release "The Flesh. The Scythe. The Tomb" 7″ EP.
As you can see above, Brianvdp has finished the cover art.
He is also responsible for the rest of the layout in a co-operation with the band's mainman A.Death. We think the result is amazing! The tracklist for the EP is as follows:
Side A
- Sarcophagus (under the lid)
– The scythe descends
Side B
- Maleficium I
– Devils Whorehouse
– Maleficium II
– Morbid Tales
As informed before, this EP will mark PUTRIFIED's first release with a full lineup. The band is currently recording at their own studio in Stockholm, Sweden. The material will then be mixed and mastered by Oskar Solvik at Endarker Studios, a result proven successful with the "Sacrilegious Purification" minialbum.
The 300 copies will be released via the German label UNHOLY PROPHECIES.
Release date to be revealed in due time.