ARCHAIC THORN reveals the cover art and some details about the new EP
Death Metal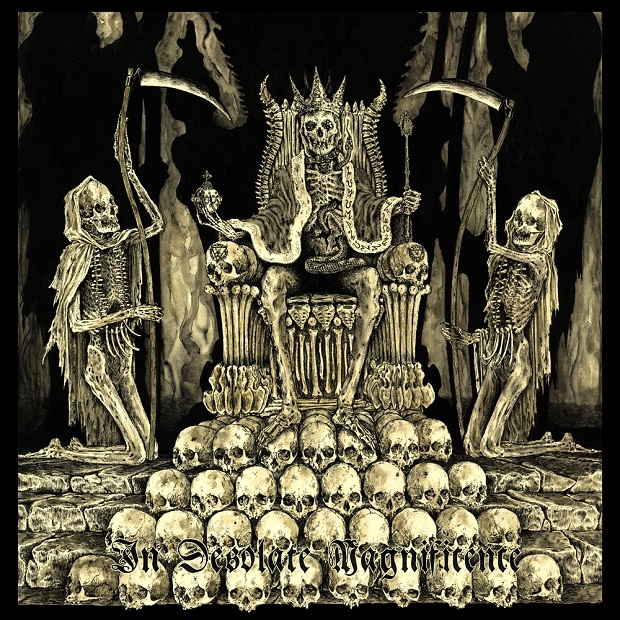 The German Detah Metal band ARCHAIC THORN has now revealed the cover artwork and some further details about the future EP called "In Desolate Magnificence" that will be released through UNHOLY PROPHECIES. This is the tracklist of this new mini-album:
1. APERTVRAE MORTIS
2. QUENAS
3. NIHILUMINATION
4. SPLENDOURED GOLDEN URNS
5. UNCHAINED
The recording sessions as well as the mix and the mastering duties were done at the Room Zero Seven Studios by Jean-Michel Lehr, the same guy that worked with the band during the recording sessions of the bands Demo "Hydra Throats".
Elias Aquino was the artist responsible for the cover artwork. The same artist is now taking care of the rest of the layout. The whole work should be ready in the next weeks. This new EP will be released on two formats: the CD version will be limited to 500 copies and the vinyl version will be limited to 300 copies. The CD is expected to be available at the End of May. The vinyl treatment will be available a bit later, around the end of August.
See the band playing live at last years Raging Death Date here: