BODYBAG will see their new MLP released on CD by UNHOLY PROPHECIES
Grind/Death Metal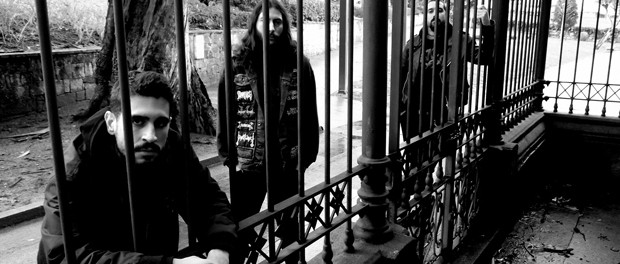 We are extremely proud to be able to announce that we are going to release the CD version of BODYBAG's debut mini-album called "Predominance Of Insanity". The vinyl version will be released simultaneously on a 12″ MLP by Living Dead Society from Spain.
Expect nothing less that a massive Grind/Death Metal assault in the vein of REPULSION, AUTOPSY, NAPALM DEATH (w/ Mick Harris), TERRORIZER, INCANTATION, DISCHARGE, DEATH STRIKE, CELTIC FROST, MORBID ANGEL, SLAYER…
BODYBAG was born on summer 2014. Just some weeks after MACHETAZO demise, Dopi (who was drums / vocals for the band during 20 years) joined Corey (BOKLUK drummer) on bass / vocals and M.S. (ARKAIK EXKRUCIATION guitarist) on guitar. The sick chemistry between them was immediate, and the songs started to flow like rotten corpses emerging from a flooded crypt. On December 13th BODYBAG recorded the eight songs for "Predominance Of Insanity" at Treboada Studio. You can listen an advance track here:
More details will follow soon. Expect the album to be released both, on CD and MLP, around Mid / End July 2015
BODYBAG is:
M.S. – Guitars.
Corey – Bass & Vocals.
Dopi – Drums & Vocals.
Here you can see the killer artwork for "Predominance Of Insanity" done by the mighty Nor Prego.