UP-002MC | INEXORABLE – Sea Of Dead Consciousness (MC)
Death Metal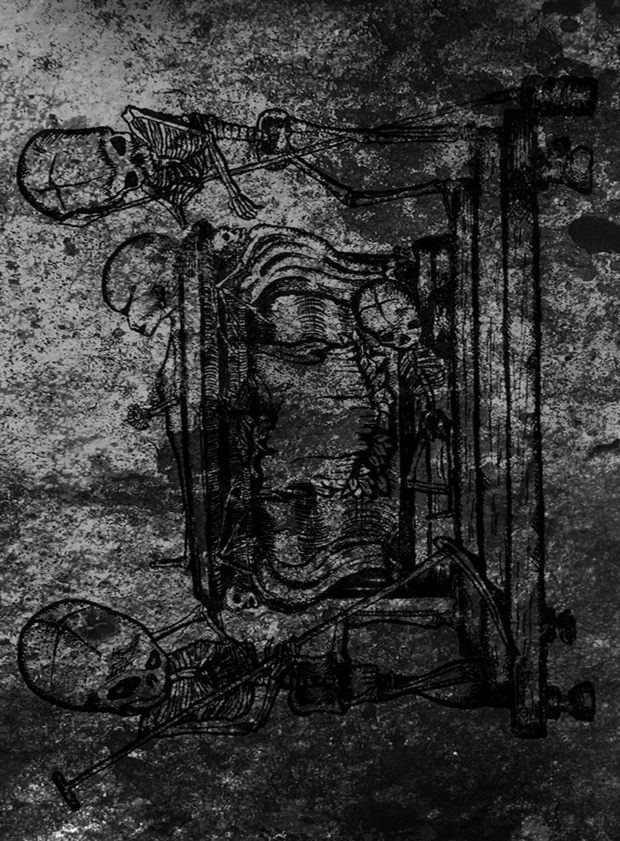 New EP of this utterly deep, obscure and extreme Death Metal band from East Germany. Three new tracks and three covers – "De Mysteriis Dom Sathanas" (MAYHEM), "I Feel Nothing" (IMMOLATION) and "Black Magic Mushrooms" (MYSTICUM) – for all fans of PORTAL, MITOCHONDRION, IMPETUOUS RITUAL, IMMOLATION and the like. Limited to just 200 handnumbered copies. Pro-Tape and pro-cover.
INEXORABLE stands for crossing borders and breaking down walls. A dark and morbid soundscape is waiting to visualize your transitoriness just before your inner eyes. Nihilism, obscurity and the inevitable death are inspiration and principle of INEXORABLE's music.
Once again the band writes about Death, perishabillity, darkness and the emptiness from most existences. Recording sessions will be held at the Time And Dust Studios of Jan Weidauer (http://www.tad-studio.de) in Chemnitz, Germany. Jonty Lava (HERETIC) will be also implicated.
A first Demo was recorded in 2006 and was released independently under the name "Promo 2006″ in a very limited CD-R edition. Two years later the band recorded 6 new tracks for a new EP. It was again released by the band independently on CD-R under the name of "Deathlands"
With their last EP, "Morte Sola", INEXORABLE produced yet another document telling you about the madness of all worldly striving. Now it's the turn to reveal the next manifest: "Sea Of Dead Consciousness". Be aware that there is no hope! Because death is great and we are his!